Starting a business with GHC10,000 in Ghana is an achievable goal. While the specific costs may vary depending on the industry and location, here are ten business ideas that you can consider:
Mobile Phone Accessories:
Invest in a range of popular mobile phone accessories such as phone cases, chargers, earphones, and screen protectors. Set up a kiosk or online store to sell these products.
Clothing Retail:
Open a small boutique or online store selling trendy and affordable clothing for men, women, or children. Focus on niche markets or specific styles to differentiate yourself from competitors.
Event Planning:
Start an event planning service, organizing weddings, parties, corporate events, and other special occasions. Use your budget to create a portfolio, market your services, and establish partnerships with vendors.
Snack Stand:
Set up a food stand or cart selling popular snacks such as kebabs, popcorn, plantain chips, or locally made drinks like sobolo or fresh juice. Find a strategic location with high foot traffic.
Beauty Salon: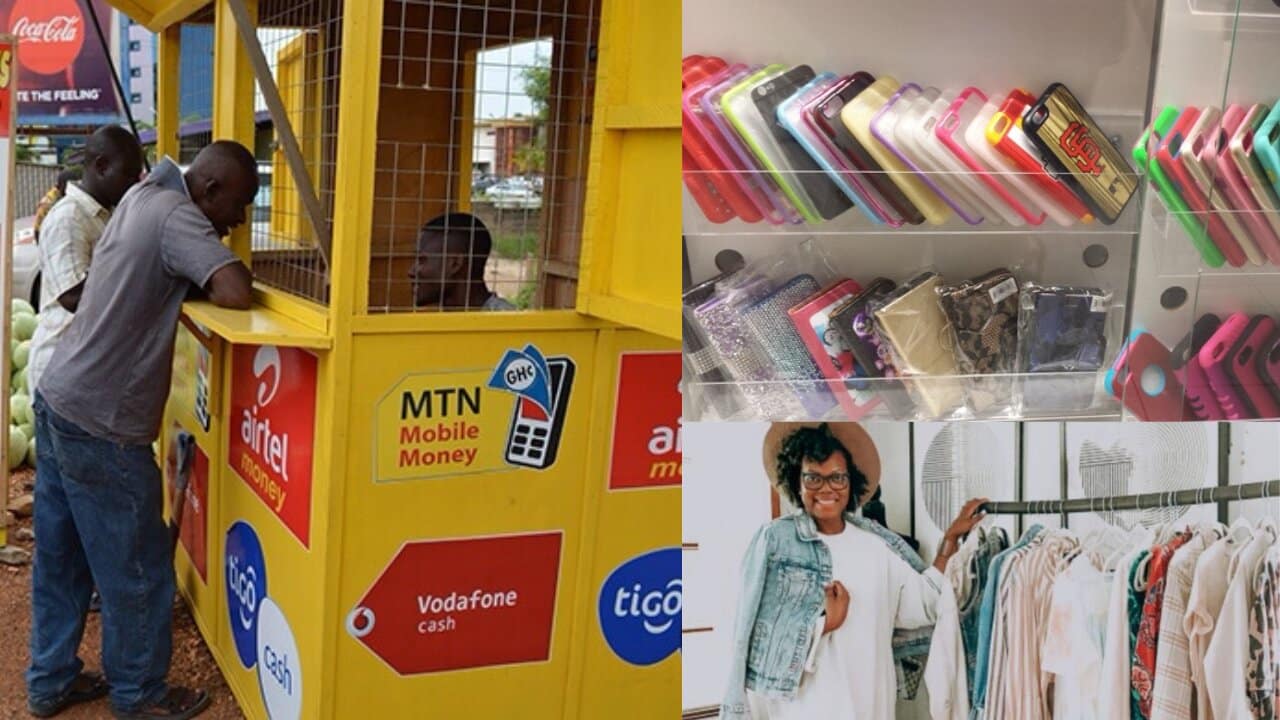 Open a beauty salon offering services like hairstyling, manicures, pedicures, and facials. Invest in quality equipment and products, and hire skilled staff.
Graphic Design:
Launch a graphic design business providing services like logo design, branding, and digital marketing materials. Use your budget to purchase design software and market your services online.
Farming:
Invest in agricultural activities such as poultry farming, vegetable farming, or fish farming. Allocate your budget for acquiring land, equipment, and initial livestock or seeds.
Online Retail:
Start an e-commerce store selling products in high demand, such as electronics, home appliances, or fashion items. Focus on efficient inventory management and customer service.
Tutoring Services:
Offer tutoring services in subjects where you have expertise, such as mathematics, English, or science. You can conduct one-on-one sessions or small group classes.
Cleaning Services:
Launch a cleaning service for homes or offices. Invest in cleaning equipment and supplies, and build a team of reliable cleaners. Market your services to residential and commercial clients.
Remember, the success of any business ultimately depends on factors like market demand, competition, and your own dedication and business acumen. It's important to conduct thorough research and create a solid business plan before investing your capital.