A 95-year-old Nigerian Muslim man identified as Alhaji Muhammad Sabo, has tied the knot with a teenage girl said to be 14 years old.
The wedding of Fatiha took place on May 5, 2023, at Dogon Ruwa under Gawu in Abaji Area Council of Federal Capital Territory (FCT) Abuja.
A lot of people were sceptical about the news at first when Ibraheem Sa'eedu shared photos of the wedding invite and the couple and assured netizens that it was genuine.
"Hard to believe to some, let me assure you that it's real. Happy marriage in advance. The code is 05/05/23. Venue DOGON RUWA under Gawu, abaji Area council, F.C.T," he wrote.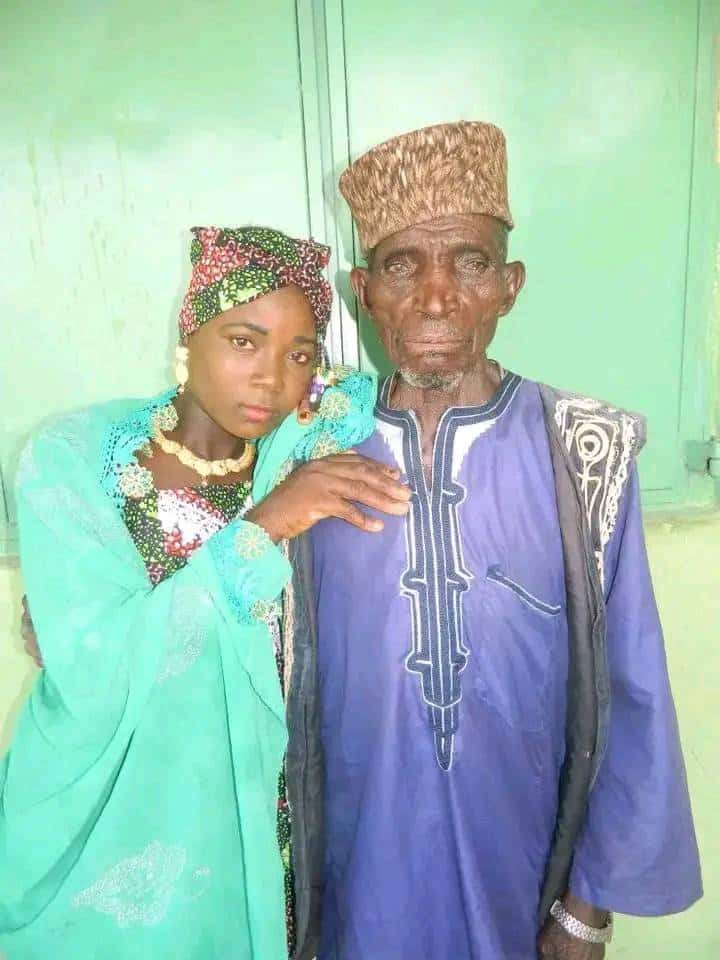 In an update shared on Saturday, May 6, he shared photos from the wedding on Facebook with the caption, "Finally the did has been done. I have witnessed ooo. Happy marriage life..tsoho."
One Hussaini Duma Jagaba also shared pictures of the couple on social media and additionally revealed that the groom said he doesn't care about critics of their marriage because he and his new bride love each other.
"As I witnessed this wedding I pray may God save the marriage. 14 year and 95 years. For the interview we made with the old man yesterday after the wedding fatiha, he said whatever people said he don't care about that because they love each other some people may think they force her or she married him because of money, people should stop thinking negative about there marriage," he wrote.
Check out the screenshots below to know more…