The family of a 28-year-old woman who was hacked to death by her husband for filing for divorce was up in arms when they clashed with the man in court.
The deceased, Eunice and her husband (name withheld) got married just last year in a very wedding minimalist ceremony.
According to reports surrounding the incident which happened in Nungua, it was only after the wedding that Eunice got to know that her husband is a serial cheat and a womanizer.
Before Eunice filed for divorce from her abusive husband, she had suffered a series of both physical and mental torture.
Although her husband reportedly promised to change from his bad character, he never did and this is what influenced her to call it quits.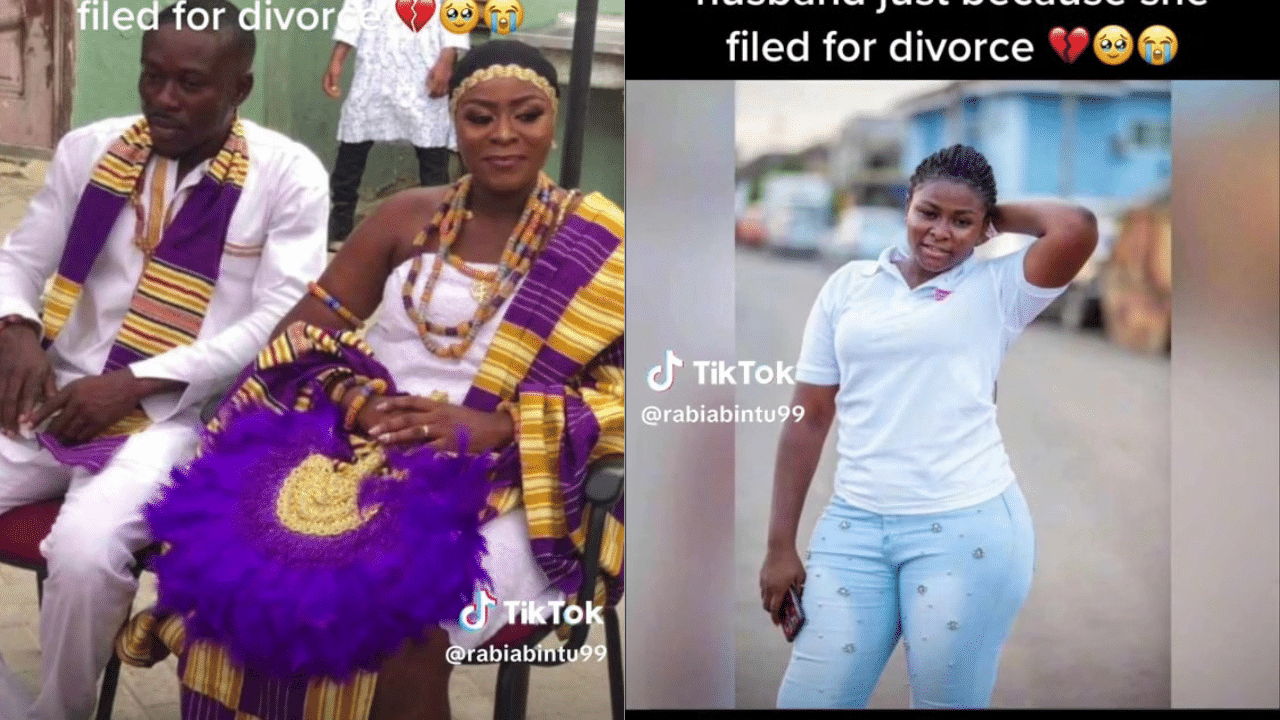 During one of their many heated arguments over the weekends, her husband reached for a cutlass and inflicted deep-cut injuries on her.
She was pronounced dead after she was rushed to the hospital to receive treatment.
The atmosphere in court today was filled with mourning as the immediate family of Eunice seeks justice for their beloved.
They nearly took matters into their own hands to give the accused husband a taste of his own medicine.
Watch the video below.