A former aspiring Ghanaian boxer, Emmanuel Sandyman, popularly known as Firestick, has tied the knot with a white woman old enough to be his mother in the UK.
The failed boxer and self-acclaimed fashion critic's Caucasian wife is said to be a 65-year-old woman with two kids.
Photos of their lowkey wedding trended Monday, 15 May 2023 after incarcerated Ghanaian musician Showboy leaked them on Snapchat.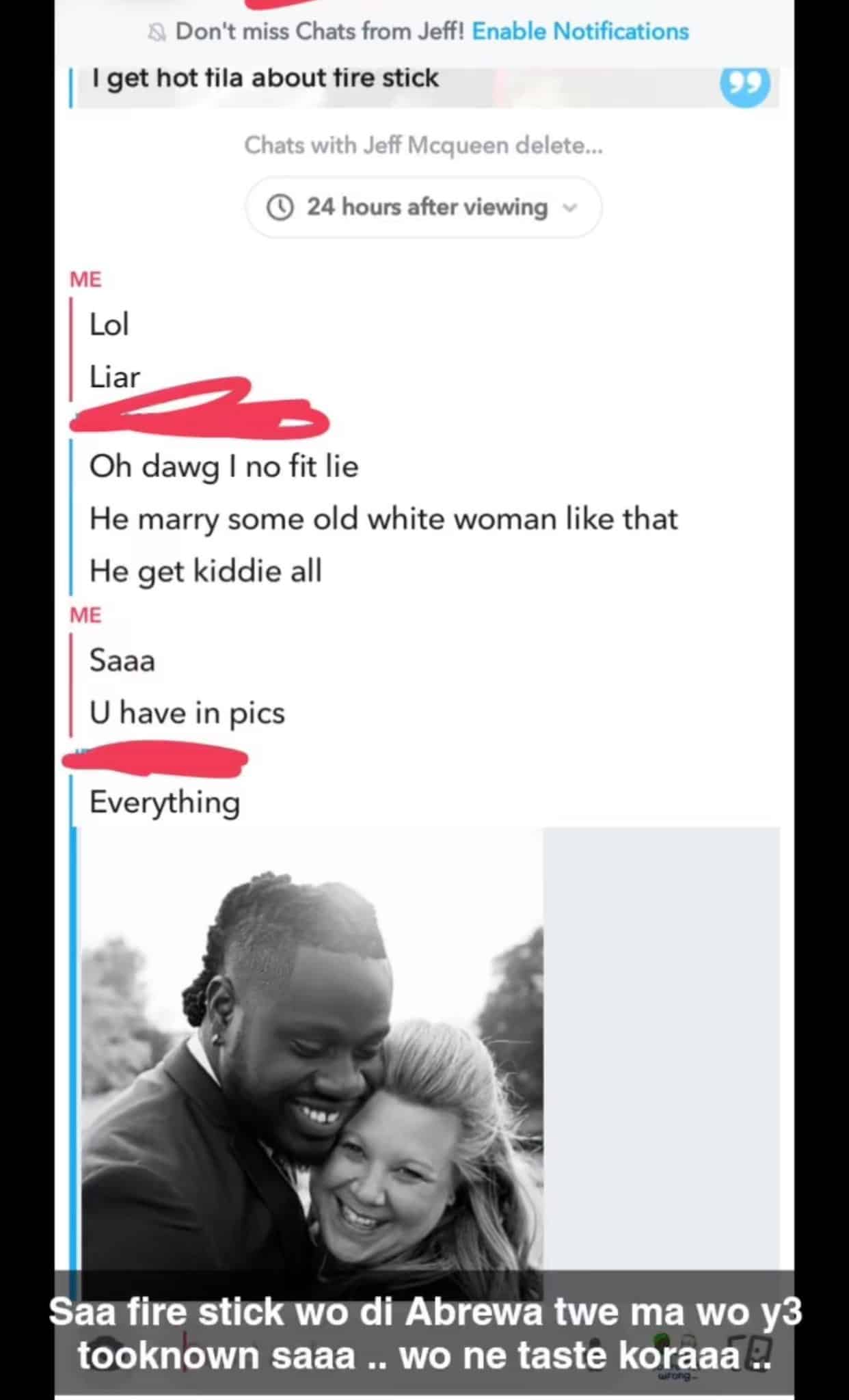 As a boxer whose sporting career ended prematurely, Firestick was a former bouncer for Ghanaian Reggae and Dancehall musician artiste, Samini, way before he left the shores of Ghana in search of greener pastures in Europe.
He is a retailer of top sneaker brands and is notoriously popular for his forced criticism of celebrities on his social media pages for engagements.
See more photos from the wedding below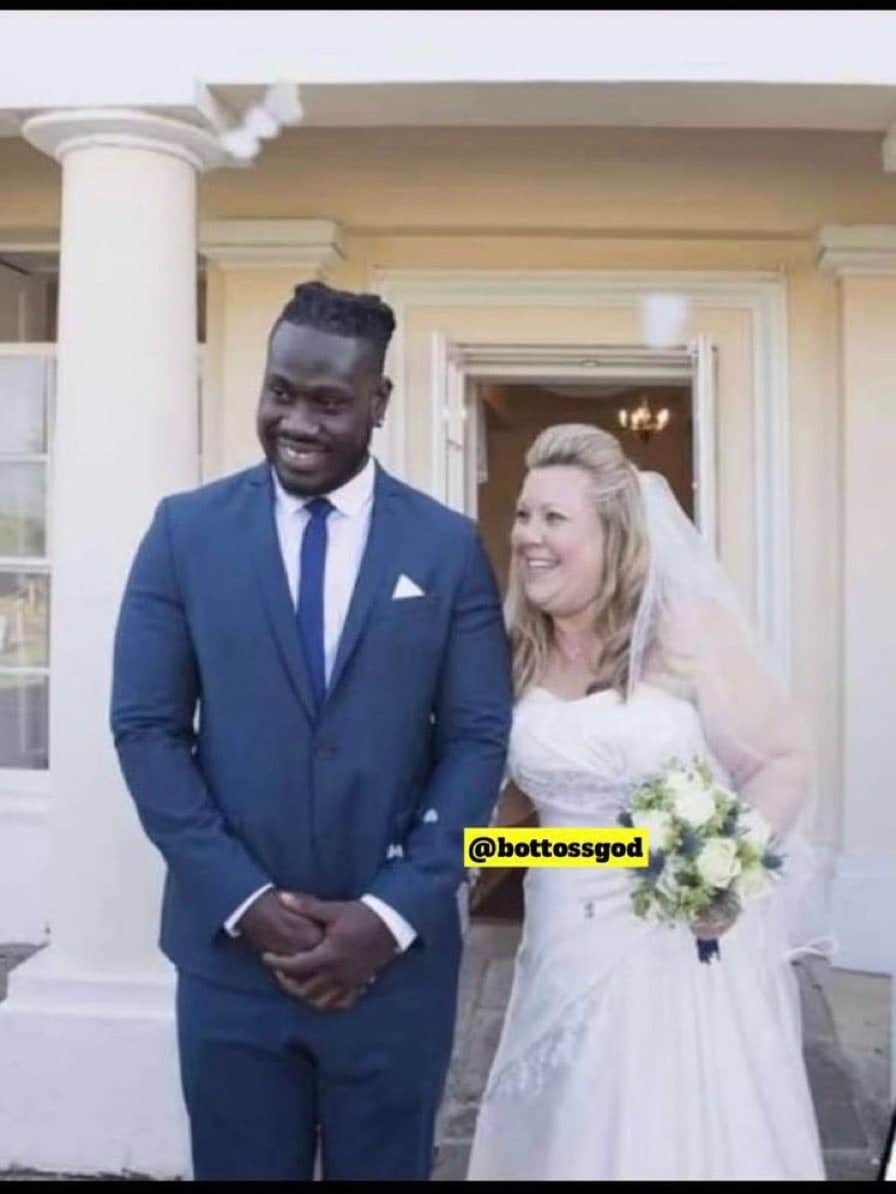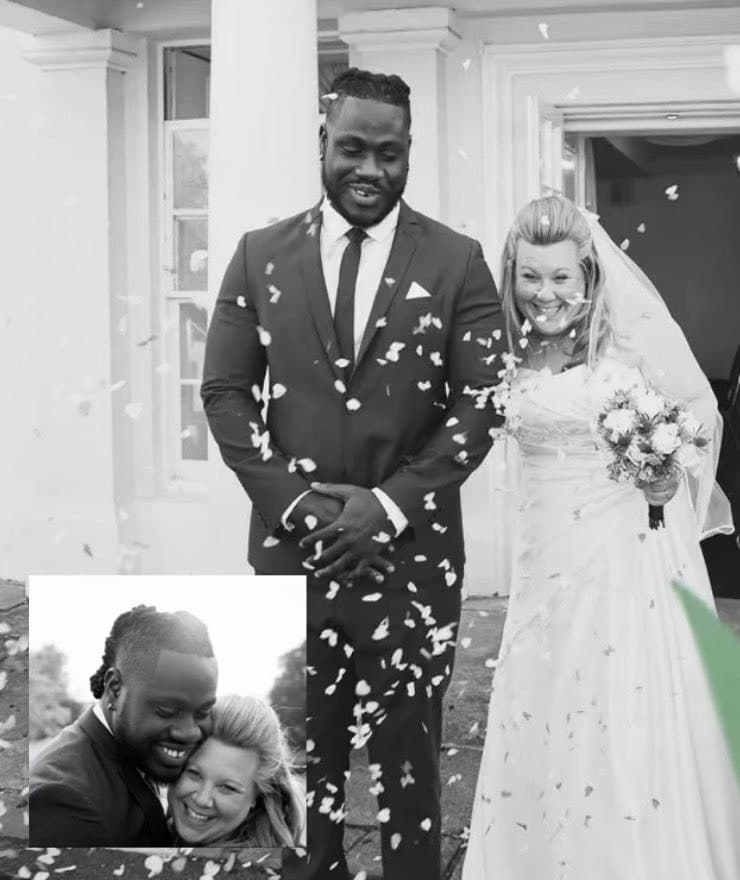 His former boss, Samini was also present at Firestick's wedding ceremony which has generated a heated convo on social media.
The musician was captured in a group photo with the bride and the groom alongside a number of people believed to be guests and close relatives of the couple.