Having a big bortos is now one of the most viable businesses that attract politicians, rich businesses men and big boys to invest in you as a lady
It's now the only effective way to have your share of the national cake as a woman.
But also a highway to the destruction of the country and youths' destiny, as the monies meant to establish companies for the employment of young men and women, are diverted and used as a deposit for big bortos for more pleasure during bedroom activities.
A Nigeran slay queen and upcoming actress named Shelly has openly confessed that she spent a whopping 6.5 million naira to undergo a Brazilian Butt Lift to enhance the size of her bortos.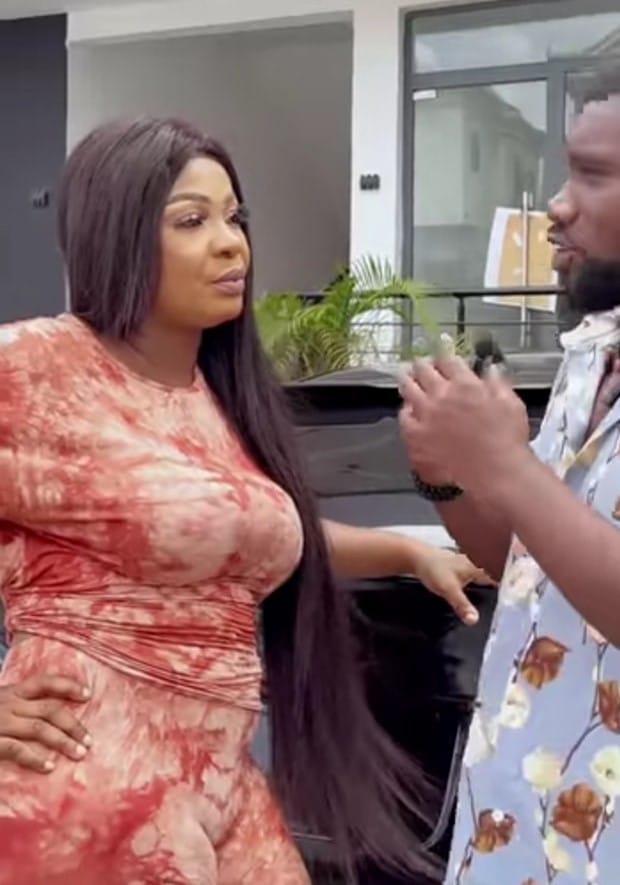 Speaking in a street interview with Mc Mbakara, Shelly disclosed that she purposely enhanced her bortos to get more financially muscled suitors.
Shelly also further made it clear that she also battled low self-esteem and had to go under the knife to enhance her confidence and pride as a woman.
Watch the video below to know more…