Evangelist Mama Pat aka Naa Agradaa has reacted to Maa Adwoa's death in a very unorthodox manner and angered alot of social media users in the process.
Without mincing words, Nana Agradaa happily expressed that she's very happy about Maa Adwoa's death because it has served as a deterrent to other young ladies who are fond of dating married men.
According to Nana Agradaa, Inspector Ahmed should have shot Maa Adwoa 12 times and not 6 because she's an evil lady who tried to destroy the marriage of another woman.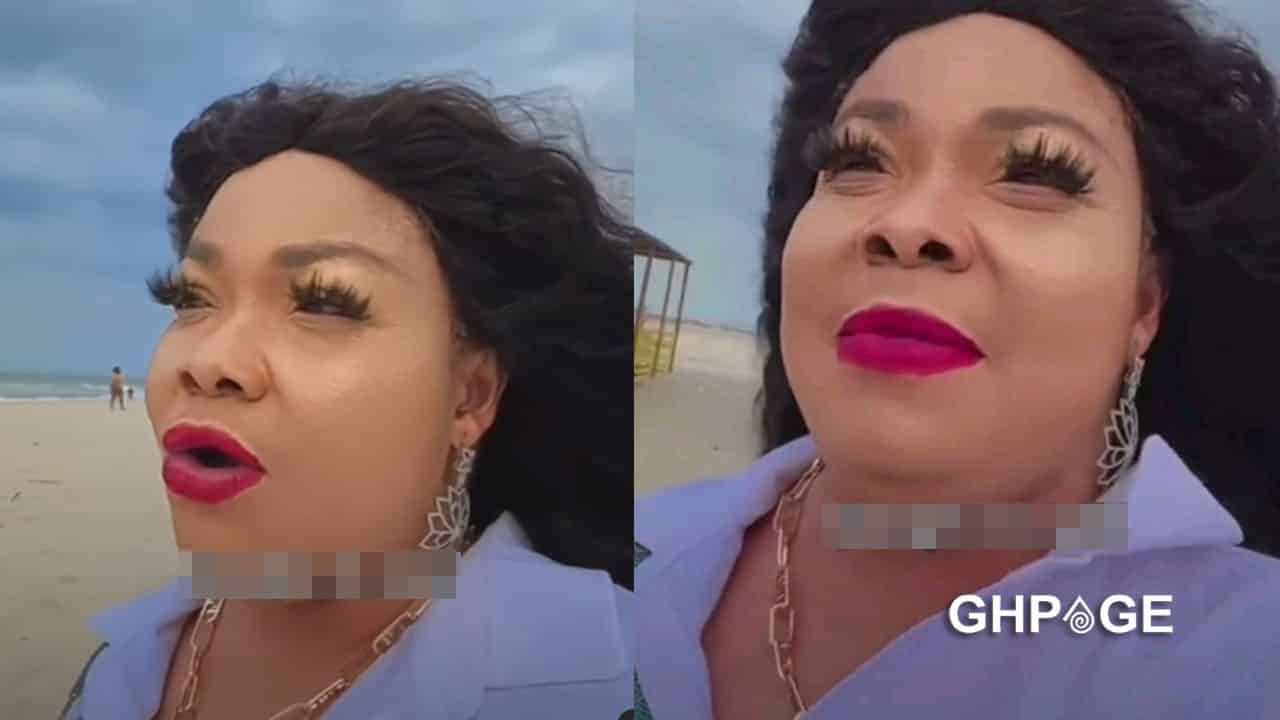 While sharing her two cents about the whole issue, Nana Agradaa blasted Maa Adwoa's mother for being a bad woman because despite known well that her daughter was engaged to another man in the US – She still gave her the go-ahead to date a married all because of money.
In her words, it was the tearful prayers from Inspector Ahmed's wife that made him shoot Maa Adwoa to death because God listens to the prayers of married women.
Nana Agradaa also insulted Ghanaians mourning Maa Adwoa 's death because according to her, she deserves the tragic incident that happened to her.
She also warned young ladies who are 'eyeing' her husband. She vowed to cut off their vaginas if she ever catches one of them with her hubby.