A Nigerian woman has reportedly carted away all of her boyfriend's belongings shortly after he was brutally murdered.
Taking to Twitter, the deceased's cousin revealed that he was tragically killed by unidentified assailants in his apartment, and an investigation is still ongoing to identify the culprits.
The situation, however, took a twist when the victim's girlfriend of three years hired a bus to pack all his belongings and electronic gadgets.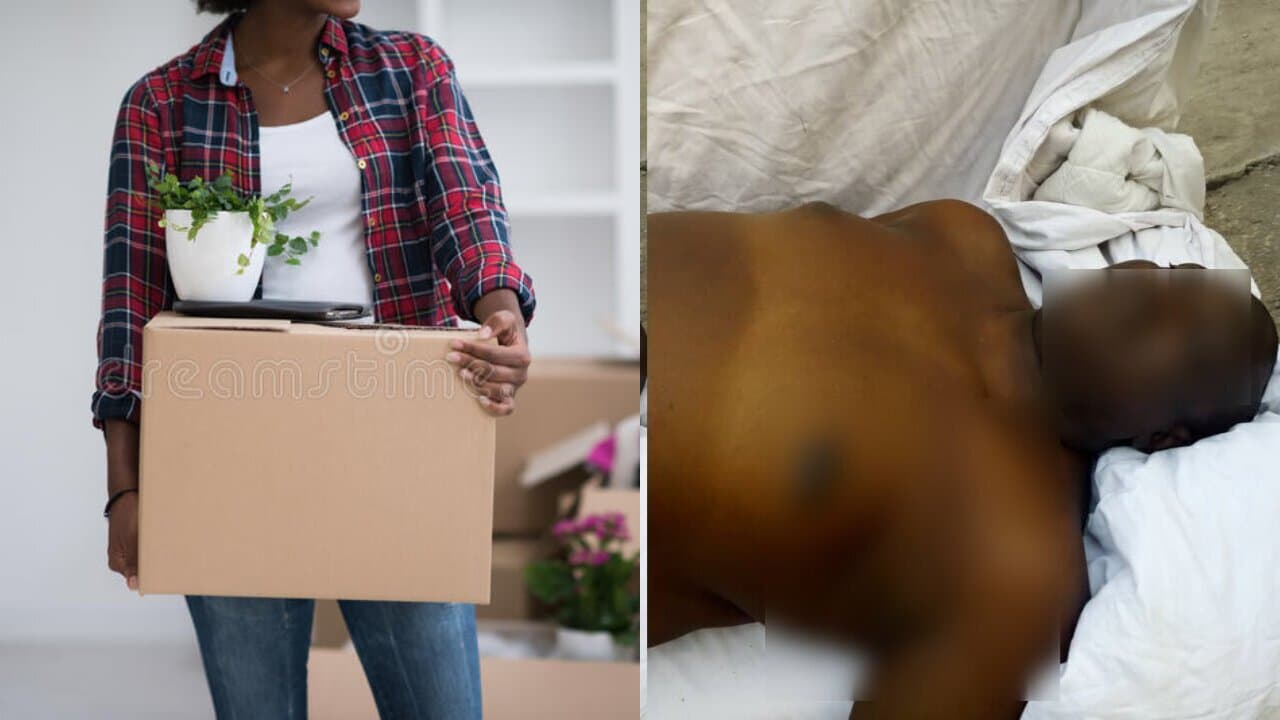 The suspicious activity has led the police to consider her as a potential suspect in the murder case, resulting in her arrest.
Meanwhile, her mother claims that she advised her daughter to take advantage of the situation and pack her boyfriend's properties.
@Khanstillday tweeted,
"Two days ago, some set of guys went to my cousin's Apartment, broke in through the ceiling of the house and Murd€red him in cold blood With a machete and other unknown equipment.
It was a very sad event ngl, and NO he's not a cultist.
The disturbing thing about this whole thing is that he had a babe they have been together for over 3 years, after the incident she left Nysc camp to mourn his death. So after all the crying she said she's going back to her parents and she needs some clothes from my cousin's house. So my aunt went with her cus they were all still mourning.
This girl ordered a full bus and started loading up the guy's properties in it. TV, Fridge, speakers, washing machine and other important appliances. It wasn't even 24 hours of his death.
The kind of anger I felt was nothing compared to none. She has been arrested and I'm sure she knows something about his death. Cus why would any sane person behave that way.
Her mum called and said she was the one that instructed her to do so lol"
Check out the tweet below to know more…
Two days ago, some set of guys went to my cousin's Apartment, broke in through the ceiling of house and Murd€red him in cold blood With machet and other unknown equipments.
It was a very sad event ngl, and NO he's not a cultist.
The disturbing thing about this whole thing is-

— Khan 🧢 🌟 (@Khanstillday) May 18, 2023