A Ghanaian professional teacher on Facebook who can simply be identified on the social media platform with the profile name 'Poko Poko' – Has shared the sad story of how a young man who invested Gc 70,000 in his girlfriend got paid back with betrayal.
According to Poko Poko, Frank Missah who is a young promising guy invested Ghc 70,000 into a mobile money business for his girlfriend – But she later dumped him to date one of her customers who normally visited her shop to withdraw huge sums of money.
Read the full story below as seen on Poko Poko's Facebook timeline…
Yesterday, I listened to Frank Missah narrate his heartbreaking story and I couldn't stop tears from crawling down my cheeks.
Frank said he has been dating his girlfriend Portia Anning for 3years now. Their relationship was near the "Romeo and Juliet" story. Portia is from a poor home so he takes care of her like a daughter.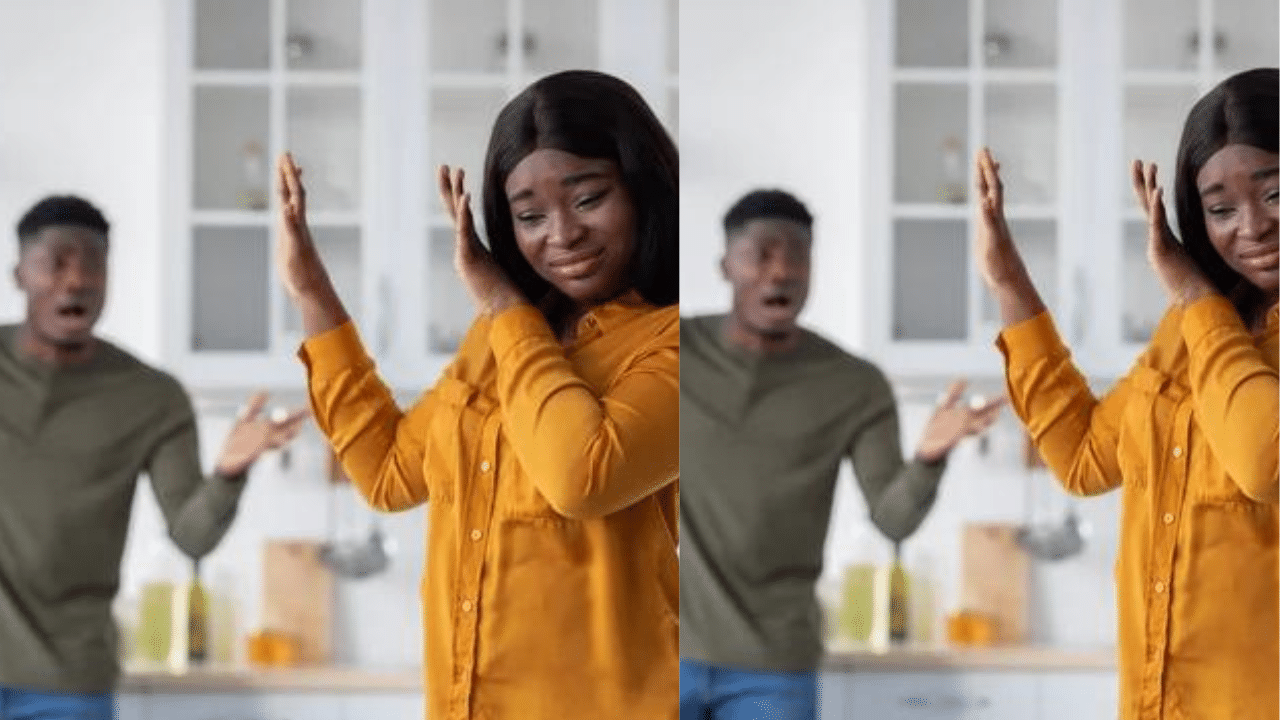 Lately life has been unbearable for Portia and her family. So Frank asked her to come stay with him at Ashongman Estate in Accra. Frank wouldn't want to see Portia home doing anything so started a Mobile Money and scratch card business for her with his life time savings of 70,000gh cedis.
Business hasn't been bad and this is what they both depend on for livelihood… whiles Frank goes to town to do his normal rounds for money. Frank isn't a rich dude but his hard work and passion driven attitude is what brings him money.
Unfortunately the unfortunate happened, after a Friday's work and all monies mobilized for bank keeping, Portia was attacked and robbed of all the money she had; They lost everything. Two weeks after this incident, Portia started acting funny; goes out and doesn't come home, gets mad at every slightest issue and above all became distant from Frank.
This worried Frank more than the over 80,000gh he lost in the robbery incident. After a short investigation, it was discovered that Portia has fallen in love with one of the guys who normally comes to the shop to withdraw big Mobile Money. According to Frank, he saw the guy countless times in the shop "hitting on" Portia but when he complained, Portia said "he is just a friend".
Portia for no reason has ended the 3year relationship with Frank and gone to stay with the guy. Somehow someway today, close friends of the guy have snitched on him. It has been discovered that the guy was the mastermind behind the Mobile money robbery.
Frank has lost the love of his life to this guy…. the same guy who lured and took away his woman.
As I listened to Frank narrate the story, tears filled his eyes, his feet was shaking and his hands were wet…finally he broke down into tears; he wept like a baby. I've never seen a guy this heartbroken.
I thought it was only guys who jilt ladies. Never knew ladies could do same and even do it better.
Today, Frank has come to the conclusion that he has lost it all.
Portia Anning, wherever you are, remember "the sun that shone 300years ago, is the same sun shining today and will be the same sun shining in the future.
Should Frank end his life, remember, you are partly to be blamed.
God bless you wai