News on the streets following Hajia4Real's extradition from the UK to the US strongly alleges that she was working with some top musicians and big boys until her arrest, detention and extradition.
According to yet to be confirmed reports that have since taken over social media trends, some well-known musicians as well as actors and actresses are also big-time internet fraudsters who worked with Hajia4Real.
A certain popular and controversial musician (name withheld) who's very close to Hajia4Real is said to be running helter-skelter and wishing for the earth to swallow him after news of his godmother's extradition broke out.
It's reported he might also be extradited from Ghana to the US very soon for his involvement in some heavy fraud schemes.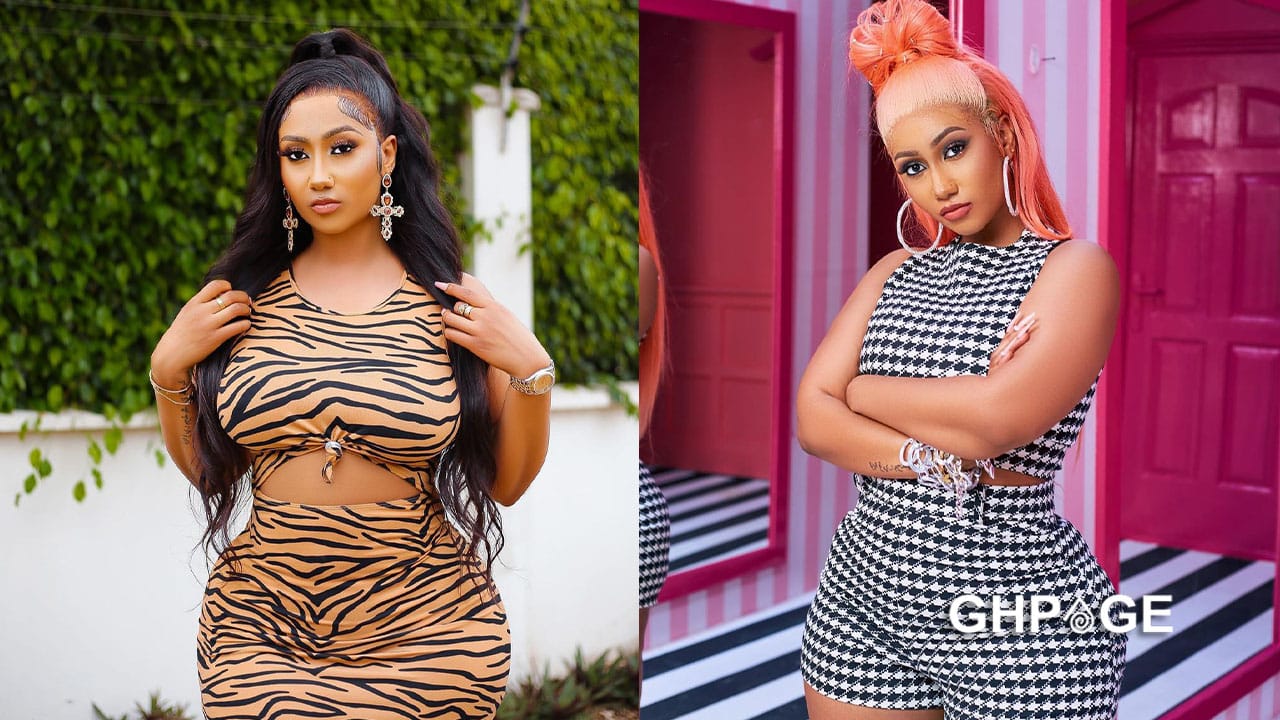 Apparently, these stars are sweating like pregnant frogs wherever they are at the moment because probably – Hajia4Real will switch on them for a lighter sentence.
Yesterday, Mona Faiz Montrage, 30, of Accra, Ghana, appeared in Manhattan federal court Monday for her alleged involvement in a series of romance schemes targeting older people who lived alone, prosecutors said.
She pleaded not guilty to the charges and is set to be released in the coming days on $500,000 bond with GPS tracking via an ankle monitor, her lawyer confirmed to The Post.
Montrage — who had around 3.4 million Instagram followers of her page Hajia4Reall at one point — from at least 2013 through 2019 was involved with a group of con artists from West Africa who assumed fake identities to trick people into thinking they were in relationships with them using emails, texts and social media messages, the feds said