A husband who is notoriously known for beating his wife was subjected to a torturous punishment for his deliberate refusal to stop physically abusing the mother of his kids
Apparently, the wife is said to have cried about suffering domestic violence on numerous occasions and her brothers eventually became fed up with the never-ending reports of assault.
They stormed her house to teach her husband an unforgettable lesson for constantly beating their sister.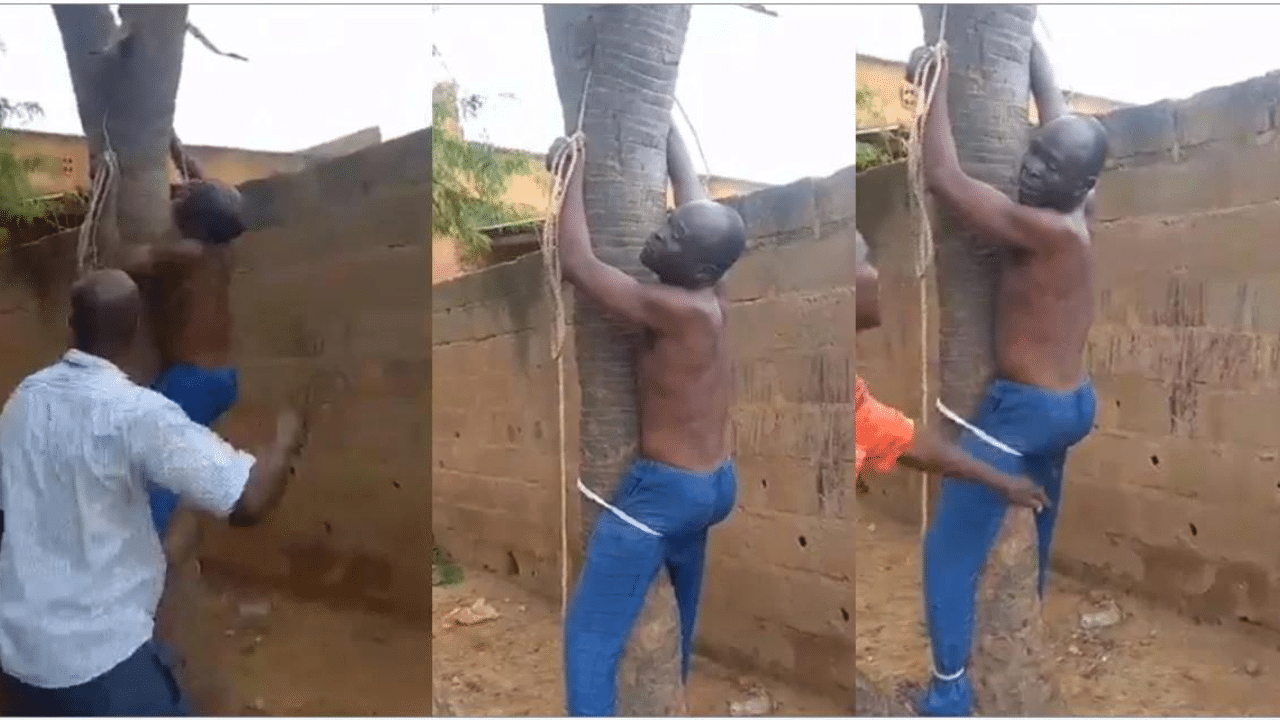 In a trending video, the strong brothers undressed the woman beater, tied him to a tree and gave him about 200 lashes at his bare back.
The husband who had finally met his meter can be heard in the video pleading and begging for mercy but his brothers-in-law refused to listen to him and proceeded to give him heartwrenching strokes at his back.
Watch the video below to know more…
This man enjoys beating his wife at any given opportunity n has refused to put a stop to that upon several warnings. The day finally came for his wife's brothers to teach him a good lesson!! 🤣 pic.twitter.com/rrsrh9Rc9C

— Fitila 💕🇳🇬 (@Pirtim) April 26, 2023